Radio Caroline North - History (3)
Consideration was also given in the autumn of 1965 to ways in which reception of Radio Caroline North could be improved in its target area. One idea was to move the anchorage position of the MV Caroline from Ramsey Bay in the Isle of Man to a position nearer the mainland. In ord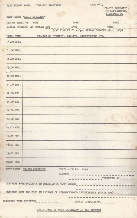 er to assess the m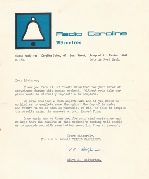 ost suitable location plans were made for the MV Caroline to set sail on 30th October 1965 on a cruise across the Irish Sea to Fleetwood in Lancashire then down the coast across Liverpool Bay and around the North Wales coast ending near Llandudno. Listeners were invited to fill in reception log forms during the weekend cruise, stating how the quality of the station's signal had varied each hour with the change in the ship's location. However, the planned cruise never actually went ahead due to bad weather and shortly afterwards plans to relocate the MV Caroline were abandoned.
Within the Radio Caroline organisation itself Ronan O'Rahilly's Planet Productions acquired the assets of Project Atlanta in December 1965 and Allan Crawford resigned from the station's board of directors. The merger agreement between the two rivals which had been negotiated in June 1964 had in many respects been something of a sham. Although to the average listener Radio Caroline appeared to be a national network the two component stations had been run quite differently - Caroline South under the control of Crawford and Caroline North under O'Rahilly's influence.
1966
With O'Rahilly's Planet Productions now having complete control of both Caroline stations plans were prepared to introduce technical improvements, particularly to Caroline South, which it was hoped would counter the stronger signal of rival Radio London. A wavelength change and substantial increase in power was planned for both Caroline stations, but this was delayed when the South ship, Mi Amigo ran aground on Frinton beach in January 1966.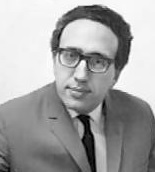 In February 1966 Radio Caroline's management company, Planet Productions Ltd. acquired the services (and financial investment capital) of a new full time director, Philip Soloman, who had previously worked for Decca Records and had been an agent and concert promoter, mainly for Irish groups, including The Batchelors.
One of Soloman's early initiatives was to launch a record label which would be used by Radio Caroline to extensively promote unknown artists. He negotiated deals for the records to be manufactured by CBS under the label Major Minor. Contractual problems delayed the launch of the Major Minor label until November 1966, when both Caroline stations suddenly began to heavily plug its first two releases by relatively unknown Irish groups, the O'Brien Brothers and Odin's People.
The Bill to outlaw offshore broadcasting stations - the Marine etc. Broadcasting (Offences) Bill was introduced into the House of Commons on 27th July 1966 and received its formal First Reading.
The initial reactions from the offshore stations to the Bill were defiant, containing general expressions of determination to fight its introduction and continue broadcasting.
Radio Caroline condemned the Bill as "spiteful, unimaginative and a negation of basic freedom that seeks to put an outright ban on the enjoyment of 25 million regular listeners to offshore radio, without submitti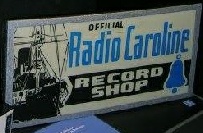 ng any alternative proposals for satisfying the legitimate demand."
In August 1966 Ronan O'Rahilly engaged two consultants to revamp the Caroline Sales organisation and generate more advertising income for the station. Terry Bate and Alan Slaight (who had both worked very successfully in Canadian commercial radio) were charged with the task of selling airtime, creating commercial opportunities, promoting in-house merchandise and generally advising on sales administration. (See I WAS THERE in the Interactive Zone on the right)
One of the consultant's first objectives was to cut overheads and costs by drastically reducing the size of the Sales Department at Caroline House, while at the same time managing to achieve a larger volume of airtime sales. Bate was also credited with the introduction of one of the most successful sponsorship deals ever achieved by an offshore radio station - "Caroline Cash Casino".
The concept of this promotion was that large cash prizes were offered to listeners who successfully solved clues broadcast during the 'Cash Casino' slots - aired hourly from 9.00am to 1.00pm each day. Major brand names sponsored the competition and listeners were required to submit a product proof of purchase (usually a carton flap or bottle label) with their Cash Casino entries and Radio Caroline used these to demonstrate to individual sponsors the enormous success of the promotion.
At the be

ginning of 1967, I changed my work schedule; week-ends I spent with the family in Toronto, Sunday night I flew to London, landing around 7.00am and going straight to the office. I worked Monday through Friday and flew back to Toronto on Friday evening.
This was my schedule for the rest of 1967, until 15th August.
The work-days were punishing, usually running twelve hours, 8.00am to 8.00pm. Dinner many nights consisted of a sandwich, eaten at the blackjack tables of a private gambling club, 'The Pair of Shoes', which was fifty yards from my rented flat on Hertford Street, which was a hundred yards from the Caroline offices in Chesterfield Gardens.
Some weeks I never left this two square block area of Mayfair. Other weeks I travelled further afield and went out to the ships, usually flying myself in my own aircraft to the Isle of Man, the base for Radio Caroline North.